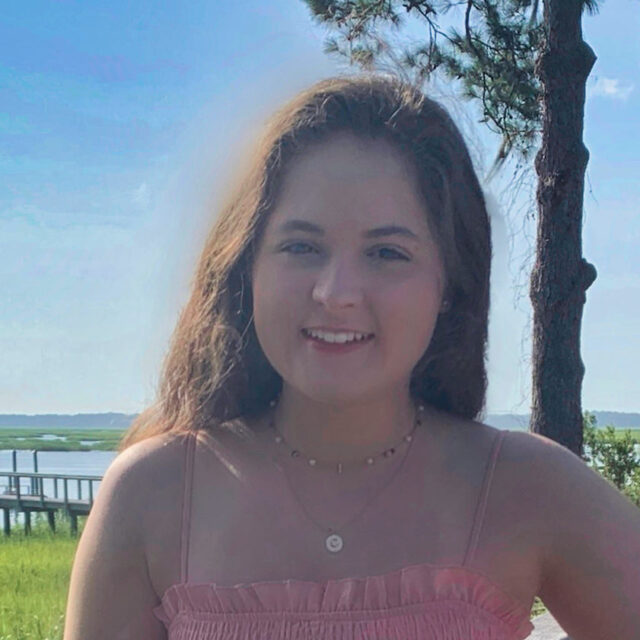 Christine Lundblad
Hey there, Hi there! My name is Christine and I LOVE CAMP!!!! I grew up on Hilton Head Island, SC going to the beach and spending time with my friends. I've been going to Rockbrook since I was ten years old and fell in love with the spirited atmosphere and people that make camp the place it is. When at camp, you'll probably find me lifeguarding at the lake or sitting on the hill enjoying the sunshine and view.
Fun Facts
A Surprising Thing About Me
This would have been my 10th summer at camp if Covid had not happened.
Favorite Quote
"There is a strange comfort in knowing that no matter what happens today, the Sun will rise again tomorrow." Aaron Lauritsen
Favorite Movie
Shrek the Third
With an hour of free time, I like to...
Go on a walk or spend time with friends
Sing, Dance, or Both?
Both; not well, but with a lot of enthusiasm
Last Book I Read?
The Kite Runner by Khaled Hosseini
Personal Interests
Spending time with friends, going to the beach, going on a walk outside
Favorite Camp Food
Pumpkin Chocolate Chip Muffins