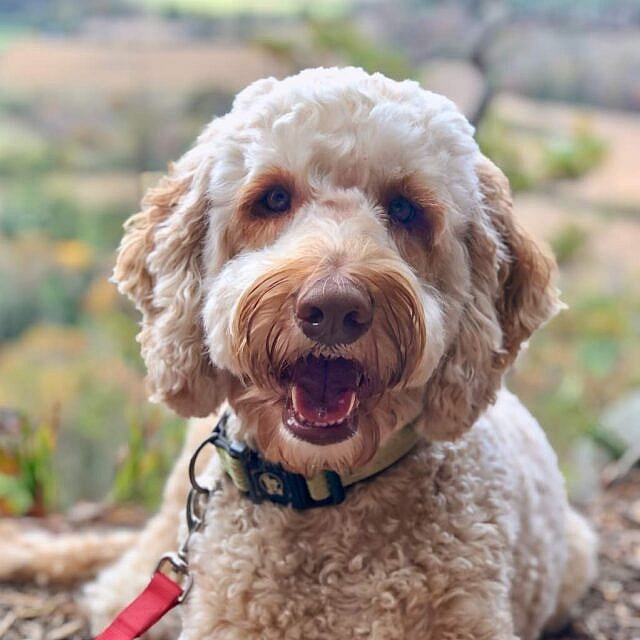 Felix
Hi there! I may look a little different but I'm part of staff too! My name is Felix, and I'm Rockbrook's camp dog! I'm 5 years old, but if you are around for second session, you'll get to celebrate my 6th birthday with me! Some of my favorite things to do at camp are checking out trashcans for muffin wrappers, hanging out at the kitchen door, and "lifeguarding" at the lake! Well, I'm actually kind of a scaredy-cat when it comes to swimming. Speaking of muffins, I LOVE food. And trash. I know lots of tricks and will gladly do one for a treat! But my waistline would appreciate it if you didn't feed me any food except treats given to you by a director. I'm a little shy at first, but once I warm up to you, I will be your best friend! You can find me hanging out with Sarah, taking a nap on the porch of the office, or running by with the Rockbrook Runners! I can't wait to see you this summer,
Felix 🐾
Fun Facts
A Surprising Thing About Me
I'm actually a dog, who knew?
Favorite Quote
"Felix get your paws off the counter!"
Favorite Movie
Pick Of The Litter
With an hour of free time, I like to...
Sleep on all of the pillows
Sing, Dance, or Both?
Does barking count?
Last Book I Read?
Is reading a qualification for this job?
Personal Interests
Snuggling
Favorite Camp Food
It's all good! Trust me