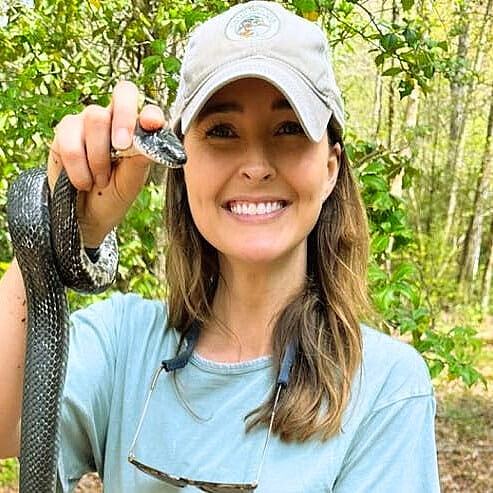 Laura Evans Duncan
Was it chance or fate that brought me to Brevard, NC in the heart of a wooded mountain? We may never know! My journey began with Rockbrook in the summer of 2006 as a camper. This led me to be here today for my 10th SUMMER as the Staff Director!
Whether camper, counselor, Riding Staff, or in my new role as the Staff Director, I have always had a passion for the outdoors and a sense of community. And boy, does Rockbrook fit the bill! Camp life provides the simple joys in life we all crave, the adventures and room to grow we all need and the haven we all deserve! I am proud to be a Rockbrook Girl!
In the words of my favorite Rockbrook song, I hope to bring to our community additional "ginger, grit, spirit, wit, sunshine, and pep!"
Fun Facts
A Surprising Thing About Me
I love snakes!
Favorite Quote
"We are what we repeatedly do. Excellence, then, is not an act, but a habit."
Favorite Movie
Remember the Titans
With an hour of free time, I like to...
Walk my dog, Woody!
Sing, Dance, or Both?
BOTH!
Last Book I Read?
"American Buffalo" by Steven Rinella
Personal Interests
Reading, hiking, working on my local flora/fauna ID, and watching "New Girl" on repeat!
Favorite Camp Food
Either the Tofu Scramble or Tamales