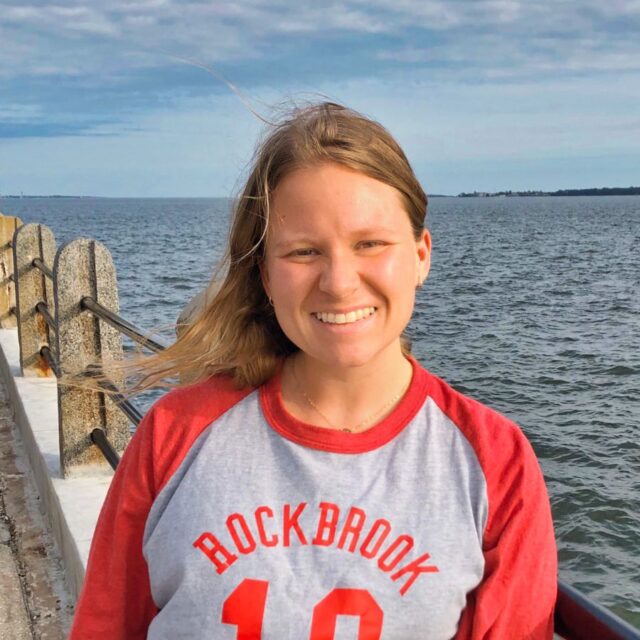 Casey Blair
Although I was never a camper at Rockbrook, I grew up in Kentucky and attended a few different Girl Scout camps. I always enjoyed going to camp for the singing, making new friends, and sleeping in platform tents. In college, I knew I wanted to be a camp counselor and ended up finding Rockbrook. The community at Rockbrook is truly one-of-a-kind and has brought me back summer after summer. Now, I am lucky enough to live and work at camp year-round as program director and it still feels like a dream!
I hope this summer to make new friends, learn something new, eat lots of muffins, and to be appreciative of every moment spent at camp. It has been a joy planning the fun we will have at camp this summer and I am counting down the days until all of you are here with me!!
Fun Facts
A Surprising Thing About Me
I just ran my 2nd marathon!
Favorite Quote
"Alllllrighty then!" -Ace Ventura
Favorite Movie
School of Rock
With an hour of free time, I like to...
Go for a run in Pisgah National Forest or take my dog for a walk!
Sing, Dance, or Both?
BOTH
Last Book I Read?
Harry Potter and the Chamber of Secrets, J.K. Rowling
Personal Interests
Running, playing tennis or pickleball, mountain biking, sewing on my sewing machine, and thrifting!
Favorite Camp Food
Tamales!