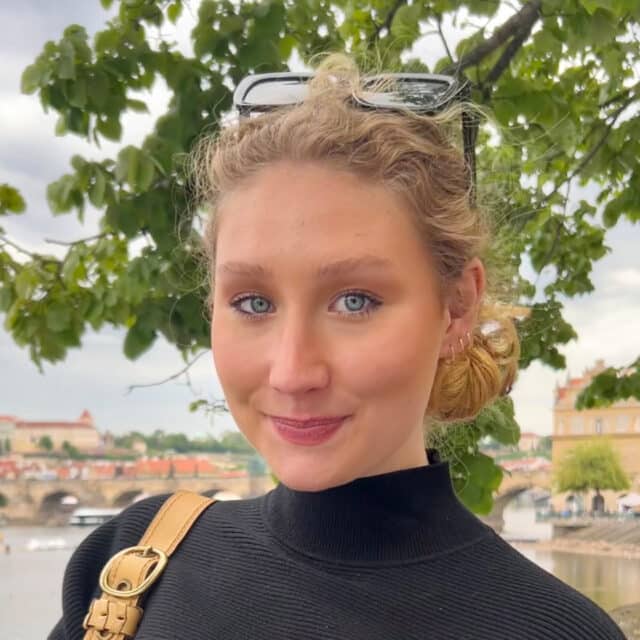 Devon George
Hey there, hi there! This will be my tenth summer at camp, and my third year on staff! You will most always find me at the lake or in line for muffins! I always love seeing familiar faces, but there is nothing like making new friends and watching campers make the lasting friendships that I have cherished.
Fun Facts
A Surprising Thing About Me
I am double jointed in my elbows (don't ask me to show you, it's gross!)
Favorite Quote
"You don't always have to be doing something. You can just be, and that's plenty." ~Alice Walker
Favorite Movie
Ocean's 11
With an hour of free time, I like to...
read!!!
Sing, Dance, or Both?
Dance. I make a tough opponent in a Veggie-Off.
Last Book I Read?
Pnin, by Vladimir Nabakov
Personal Interests
Painting, soccer, history, baking, knitting. I will try anything once!
Favorite Camp Food
It's a tie between the loaded baked potatoes and empanadas.