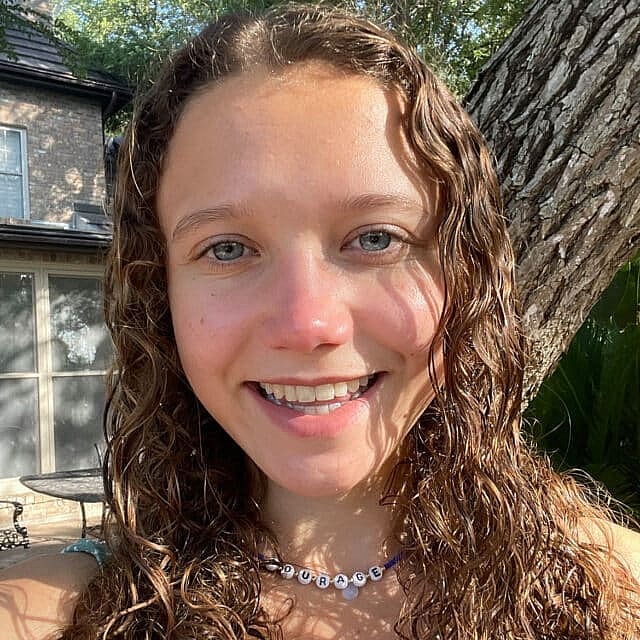 Caitlin Toohey
Hi my name is Caitlin!! I was born in New York City but moved to Texas at a young age. I love getting out in nature and being in the outdoors. Self-growth and discovery is an important part of my life. This is why Rockbrook grabbed my attention because of the outdoors and female empowerment. Creativity is expressing myself through dance and arts and crafts. I enjoy bracelet making, drawing, and graphic media. I dance whenever I have time or when I need to clear my head. I have been hiking with my family a lot and the views I see are incredible. I hope to bring my love for trying new things and helping others at Rockbrook. I am so excited to meet the campers and staff and have a fun summer!!
Fun Facts
A Surprising Thing About Me
I just started playing rugby this year.
Favorite Quote
One of my favorite quotes is the 5 by 5 rule: "If it's not gonna matter in 5 years, don't spend more than 5 minutes upset by it."
Favorite Movie
Hunger Games
With an hour of free time, I like to...
I like to hang out with friends or watch tv while doing arts and crafts.
Sing, Dance, or Both?
I love to dance and am planning on minoring in it. I like to sing but cannot do it very well.
Last Book I Read?
I do not remember but I like graphic novels.
Personal Interests
I like dancing, arts and crafts, rugby, hanging out with friends, family, and my cats, watching tv, playing games outside, and walking in nature.
Favorite Camp Food
Smores