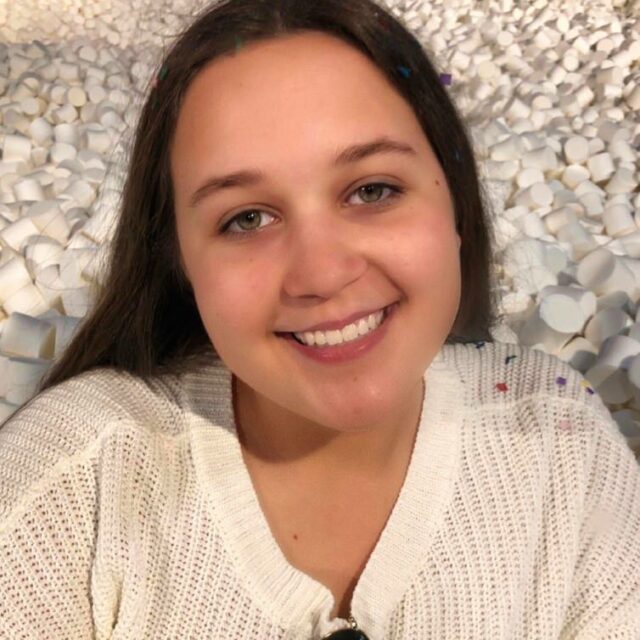 Abby Lessard
Hi!! My name is Abby and i'm from Delray Beach, Florida. This will be my 6th year at RBC and I am beyond excited! This also will be my first year on staff, and I can't wait to meet my lovely campers! I've grown up on the beach, so getting to visit the beautiful green woods and mountains every summer has been my favorite part of every year. My favorite place at camp is the porch of the junior lodge because of the crazy beautiful views. Rockbrook has truly made me into who I am today, and I am beyond grateful for that. I hope that I can bring a happy and comforting energy to my campers this year and I can't wait to spend time with them and the rest of the campers and staff!
Fun Facts
Favorite Quote
"If you focus on what you left behind, you will never see what lies ahead." - Gusteau, Ratatouille
Favorite Movie
tied between Ratatouille and The Parent Trap
With an hour of free time, I like to...
listen to music and just relax
Sing, Dance, or Both?
both!
Last Book I Read?
Where the Crawdads Sing by Delia Owens
Personal Interests
i love anything and everything to do with space and the ocean!
Favorite Camp Food
cheesy bread and tomato soup for sure