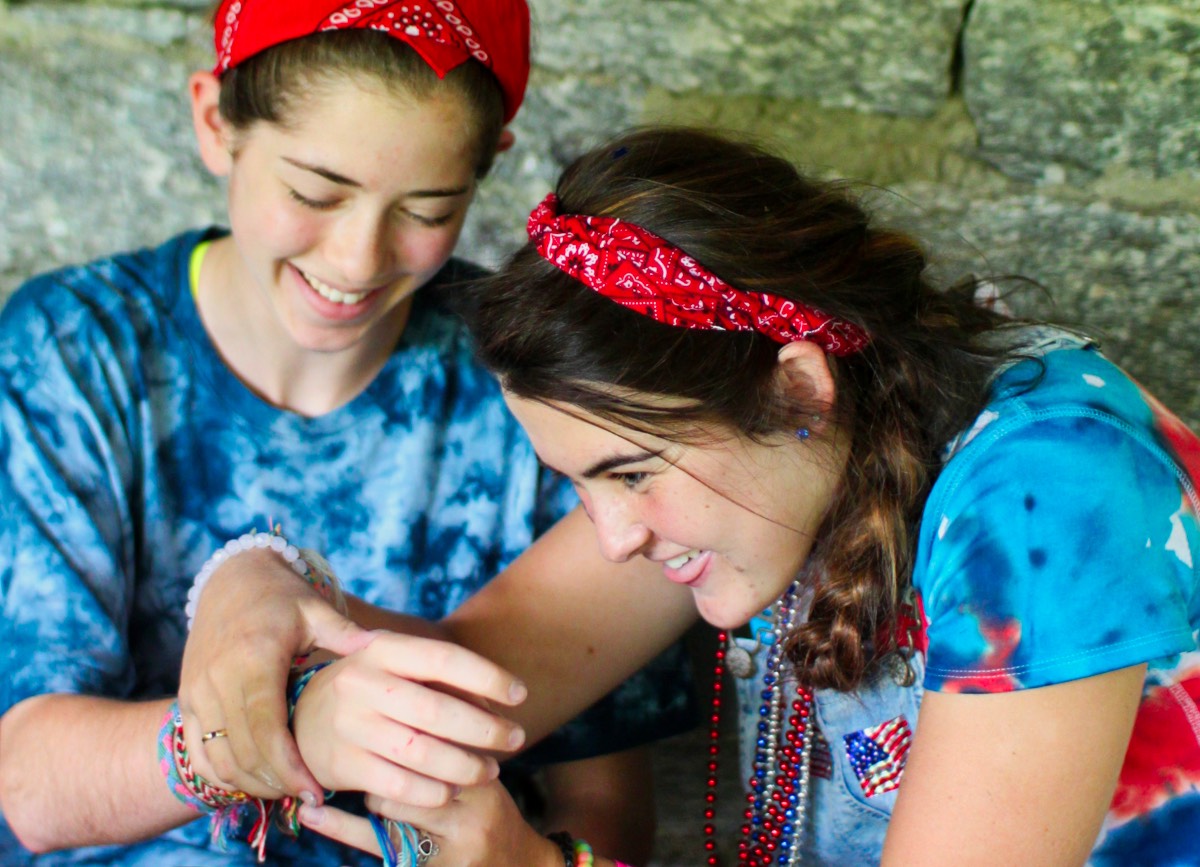 Just because you're not at camp doesn't mean you can't have a little camp fun! You can enjoy a few camp activities all year round. On any ordinary Saturday morning, you can invite a couple of friends over, and try one of these out. You'll be thinking of camp in no time!
How to Make a Friendship Bracelet
Here are the instructions for making a classic string friendship bracelet.
How to Make Yummy Camp Snacks
Nothing beats eating something that reminds you of camp. Gather up the ingredients, and in no time you'll be enjoying some yummy camp snacks.
How to Make a Tie Dye
You probably have an old t-shirt that just needs tie dyeing. So come on! Here are the instructions about how to make a tie dye.
How to Press Leaves
Pressing leaves is another fun way to remember camp and all the natural beauty of the place. This fall, you too can press leaves.
How to Play Four Square
Don't forget to get outside and play a game. Four Square is an easy one you can set up in your driveway.
How to Make Clay Animals
Let's make some clay and sculpt something cool like an animal. How about a turtle? It's fun! Check out How to Make Clay Animals.
How to Play Heads Up
If it's a rainy day, playing a game of Heads Up is a great idea. Learn how to play this classic game.
How to Sing Camp Songs
It's almost silly to mention this one. After all, singing camp songs will happen all the time anyway. It's the best way to keep camp in mind throughout the year. But, just in case you forget a tune, here are a few audio clips of girls camp songs to bring you back.