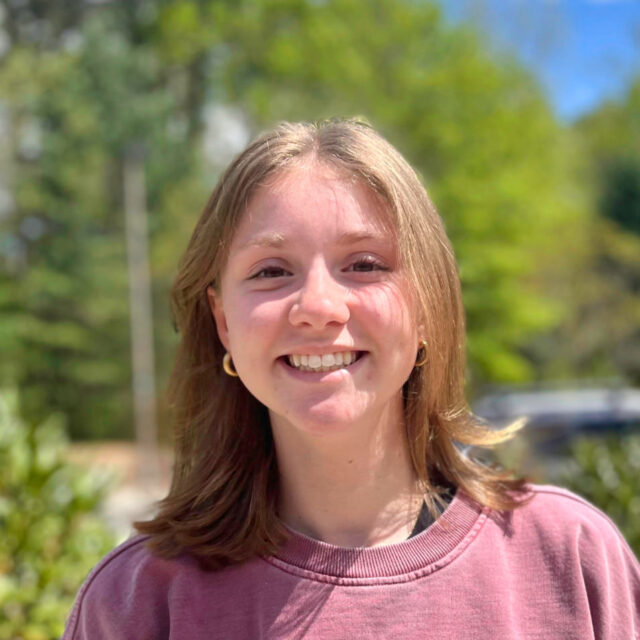 AC Phillips
Hey everyone! My name is AC and I am so excited to be a counselor again at Rockbrook! I live in Richmond, VA and I am a rising Freshman at the University of Tennessee. I first found Rockbrook when I was in search of a camp were I could whitewater kayak (one of my favorite activities), since then I have felt like I found a second home at Rockbrook. I love all of the long-lasting friends I have made and seen others make while at camp. Some of my favorite things to do at camp are kayak around the lake, go down the slide during free swim, take nature walks with my friends, and sit on the hill while making friendship bracelets. I hope I can bring an exciting and happy energy to camp this summer! I am so excited to be back in the amazing camp atmosphere and wake up to that cold mountain air every morning!
Fun Facts
Favorite Quote
"Why don't you stop worrying about sounding smart and just be yourself?" Monica (Friends)
With an hour of free time, I like to...
Play with my dogs Bash and Hobie!
Sing, Dance, or Both?
Dance
Personal Interests
kayaking, dance, making jewelry, sewing
Favorite Camp Food
Po boys!