Rockbrook Camp has, since 1921, been a special place for girls, a haven for them to explore the beauty of nature, to grow by meeting new challenges, and to make some of their closest friends. It's a beautiful place that generations of girls and women now consider their home.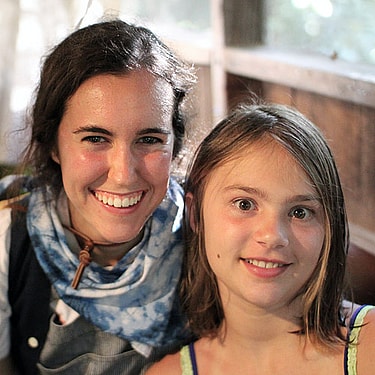 Each year, there are alumnae and other friends of camp who wish to provide financial support for Rockbrook's mission. They wish to celebrate their relationship with Rockbrook by contributing financially to the future wellbeing of the camp community. They feel strongly about how important a camp experience can be for a young girl.
Two Ways to Support Camp
There are two ways to donate to camp, two funds that accept monetary donations.
The Redbird Endowment
The Redbird Endowment is a restricted fund, a permanent trust dedicated to making a Rockbrook experience possible for children whose families cannot afford the camp's tuition. The Endowment is managed by the Community Foundation of Western North Carolina, who invests donations allowing the trust to grow over time. Only earnings from the Endowment are used for scholarship awards, ensuring that generations of girls in the future will benefit from the Endowment. Donations to the Redbird Endowment are tax-deductible.
The Rockbrook Building Fund
The Building Fund is a general fund established for capital improvements at Rockbrook. Donations to this fund go directly toward renovating existing camp buildings, and making other infrastructure improvements on the camp property. Past projects include cabin and deducky renovations, dining hall porch expansion, and new woodworking shop construction. Donations to the Building Fund are not tax-deductible.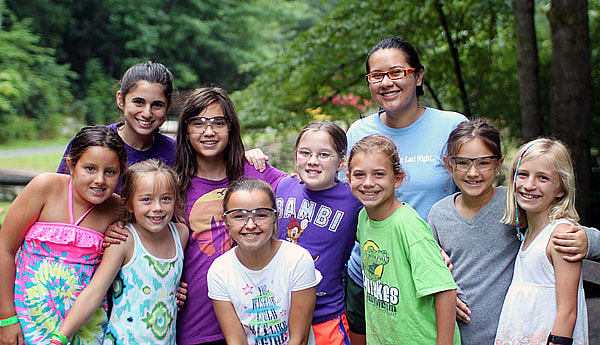 Make a Lasting Impact!
Both of these funds are designed to do lasting good and to support Rockbrook's mission of helping girls experience the wonders of camp.
Please consider making a financial gift to Rockbrook. Your support will directly benefit the girls who attend camp, both now and for generations to come.
It is the generosity of Rockbrook's alumnae, parents and friends— the Spirit of Rockbrook —that sustains these programs and strengthens Rockbrook into the future.
Thank you!
To make a donation by check (payable to: The Redbird Endowment), please mail to:
The Redbird Endowment
c/o Community Foundation of Western North Carolina
Suite 300
4 Vanderbilt Park Drive
Asheville, NC 28803
To make a donation online using a credit card, please click this button.
It is important to enter "The Redbird Endowment" in the field labeled "Additional Notes."
Donate to Scholarship Fund
To make a donation by check (payable to: Rockbrook Camp), please mail to:
Rockbrook Camp
Building Fund
PO Box 792
Brevard, NC 28712
To make a donation online using a credit card (or paypal), please click this button.
Donate to Building Fund
For more details, or to discuss additional types of charitable giving (e.g., estate planning, etc.), please contact us at the Rockbrook Camp office.