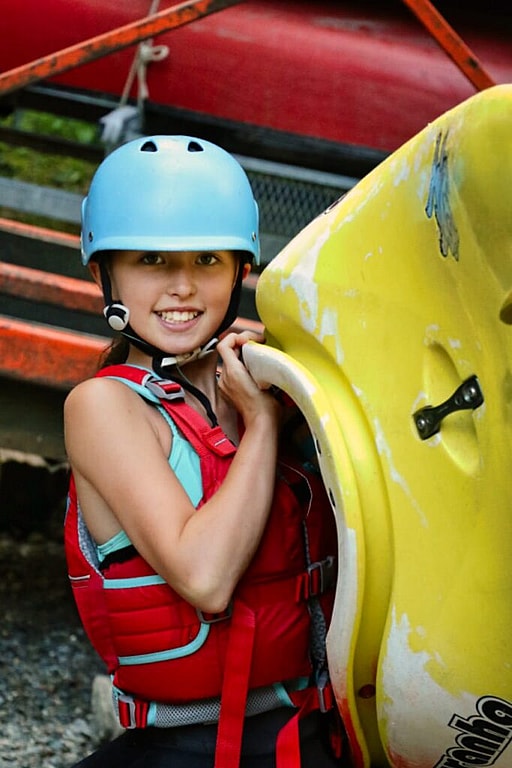 Application Information
Returning Rockbrook families re-apply each summer by logging into their existing account and completing the application form. The login link is located at the top right of every page on the Rockbrook Web site.
New camp families apply for camp by completing our online application. The "Apply Now" button is the link to this application.
Enrollment Policy
Returning campers who were enrolled in the previous summer are given priority registration if their application and deposit are received before September 1st.
Applications from sisters of current campers, girls previously on the waiting list, and children/grandchildren of alumnae have second priority for enrollment if received before September 1st.
All other applications received before September 1st are held in the order received to await processing after September 1st. Thereafter, all applications are processed for enrollment in the order they are received.
All applications are subject to availability. In all cases, we recommend applying for camp as soon as possible.
Deposit and Tuition Information
No deposit payments are processed until we confirm availability and you accept an offer of enrollment. Payments can be made by eCheck, debit card, credit card, or physical check. Specify your desired method of payment, and enter the necessary information within the online application, or after logging into your existing account.
After the initial deposit, a second payment of $1500 is due February 1. You will receive an invoice when this payment is due.
Payments must be timely to maintain enrollment. Families may pay in full at any earlier time.
If applying between February 1 and April 1, the $1,000 deposit and $1,500 second payment are both due when registering.
All payments are fully refundable until February 1.
Payment Options
Paying by Check
To pay by physical check, mail it to: PO Box 792, Brevard, NC, 28712. To send us the check via UPS or FedEx, use our physical address: 3460 Greenville HWY, Brevard, NC 28712. There is no processing fee when paying for camp by check.
Paying by eCheck
To pay by eCheck (one-time ACH electronic bank draft) our system asks you to enter your checking or savings account routing number and account number. You can manage this information after logging into your account. There is no processing fee when paying for camp by eCheck.
Paying by Debit Card
To pay by debit card, simply enter your card info after logging into your account. There is no processing fee when paying for camp by debit card.
Paying by Credit Card
As a convenience, Rockbrook accepts credit cards as payment as well. Using a credit card, however, incurs a 3.0% surcharge. This surcharge is non-refundable and does not count toward any camper fees.
Families with enrolled campers can log into their account to view invoices and make secure electronic payments anytime.
Waiting List Policy
If we receive your application and we do not have space for your daughter, we will offer you a place on our waiting list. We do not require a deposit to be on the waiting list. If a space opens up, we will contact you with that news and process a payment only if you accept our offer of enrollment.
Terms and Conditions
Please read carefully the written set of terms and conditions that accompany the online application. The application to attend camp requires a custodial parent to read, understand, and accept these terms.