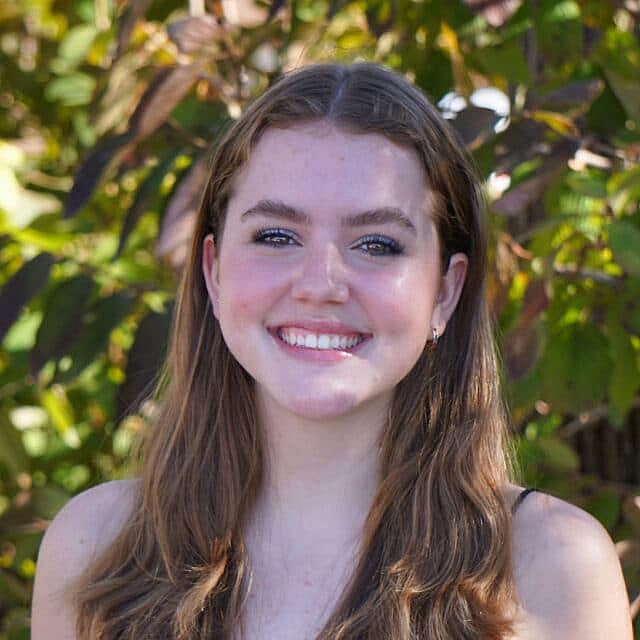 Sophie Lyman
Hey there, hi there! I'm Sophie, and I'm so excited to be back at Rockbrook for my 8th summer. I am an Anthropology major with minors in Music and French at WashU in St. Louis. Outside of class, I sing with an a cappella group called the Mosaic Whispers and compete on the quiz bowl team. My past campers can tell you that I'm a big fan of friendship bracelets and singing with great enthusiasm during meals. I can't wait to meet you all in the heart of a wooded mountain… see you soon!
Fun Facts
A Surprising Thing About Me
I'm doing French immersion for a month and a half before camp!
Favorite Quote
"I am no man."
Favorite Movie
Booksmart (dir. Olivia Wilde)
With an hour of free time, I like to...
bake my favorite chocolate chip cookies.
Sing, Dance, or Both?
Both- a musical!
Last Book I Read?
"Emma" by Jane Austen
Personal Interests
travel, thrifting, sewing, cooking
Favorite Camp Food
Funfetti muffins. A forever classic.