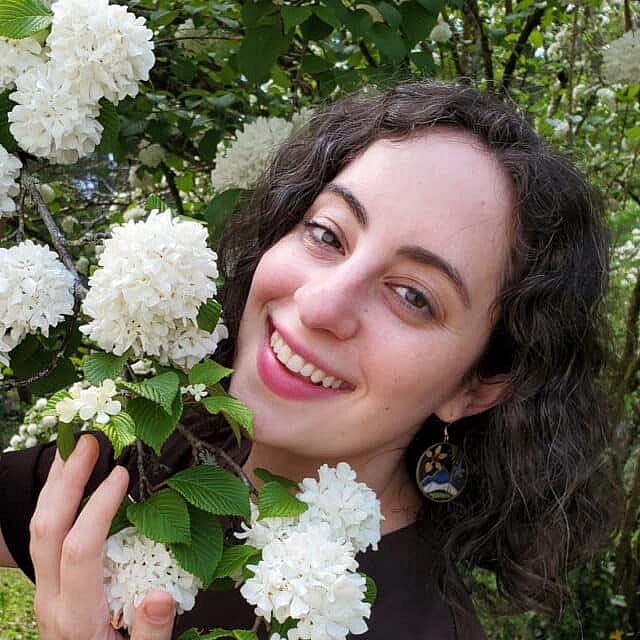 Naomi Penner
Hi friends! My name is Naomi and I am excited to be back for my 5th summer at Rockbrook! I have worked as a counselor, a Fiber Arts activity specialist, and this year I will be an assistant director. I am originally from Louisville, KY but have been living in Brevard for over a year now. Rockbrook is such a special place to me, namely for the community of supportive, loving, and spirited individuals that love it just as much as I do. It is here you will develop meaningful friendships, connect with nature, potentially discover a new hobby (it's where I learned to weave), and learn something new and wonderful about yourself.
At camp you can find me admiring all the flora and fauna, making a potholder on the hill, enjoying all of Rick's delicious meals, and no doubt doing something silly. I am so grateful to be here for another joyful summer in this magical, wooded fairyland. I hope I can be a part of making your time at Rockbrook nothing but fun! Can't wait to meet y'all!
Fun Facts
A Surprising Thing About Me
I'm reading Harry Potter for the first time - no spoilers!
Favorite Quote
"Get comfortable with being uncomfortable." - Luvvie Ajayi Jones
With an hour of free time, I like to...
Go for a walk or read on my porch
Sing, Dance, or Both?
Both!
Last Book I Read?
Woodsqueer by Gretchen Legler
Personal Interests
exploring new places, admiring & identifying flowers, nature photography, thrifting, drinking tea while reading, and listening to podcasts
Favorite Camp Food
It's too hard to choose!