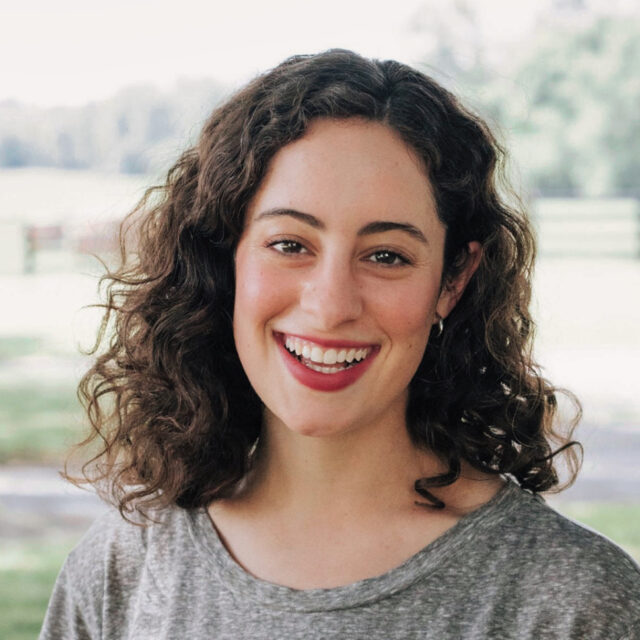 Naomi Penner
Hey there, hi there! I'm Naomi & I am so excited to be back at Rockbrook after 3 (long) years away. Nothing is better than a summer spent in the heart of the wooded mountain – so much so that I could no longer stay away! You can find me this summer in the cozy Curosty cabin as the weaving specialist. I'm originally from Louisville, KY but just moved to Brevard about two months ago! I grew up spending the summer in Western NC so living in Brevard (and so close to Rockbrook) is a literal dream come true. These mountains are magic, made even more so by the Rockbrook community and campers like you!
I'm looking forward to just about everything about camp this summer: spending time with old friends and making new ones; the delicious food; how campers feel free to be their goofy, open-hearted, fun-loving selves. Rockbrook is truly a fairyland of beauty and a place that heals my heart and helps me reset. I particularly can't wait to see all the delightful things campers make in Curosty of course! See you soon – it's going to be an unbeWEAVAEable summer!
Fun Facts
A Surprising Thing About Me
I was junior prom queen in high school!
Favorite Quote
"My favorite thing is to go where I've never been before." - Diane Arbus
With an hour of free time, I like to...
Go for a walk.
Sing, Dance, or Both?
BOTH!
Last Book I Read?
The Evolution of Calpurnia Tate by Jacqueline Kelly
Personal Interests
Exploring new places, foraging/nature (I love flowers), thrifting, reading, enjoying lots of tea, tapestry weaving, making music with friends
Favorite Camp Food
Falafel, guacamole, pretty much all the desserts - it's hard to choose!