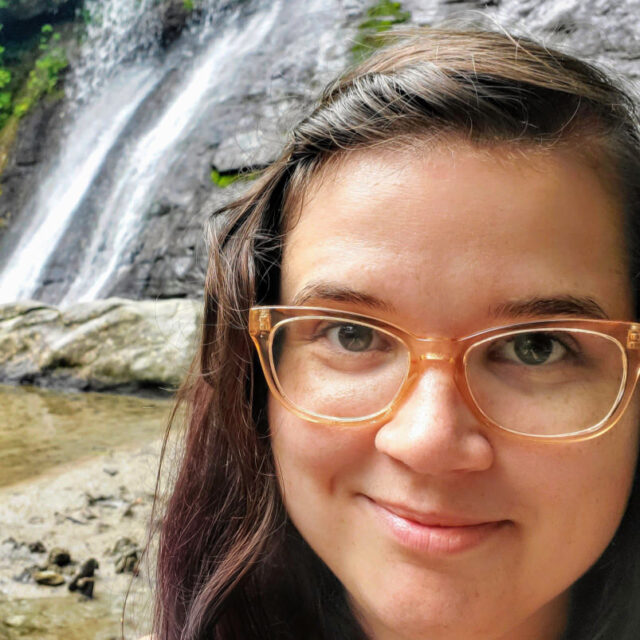 Melody Parish
Hey all! My name is Melody, and I'm so excited to be a part of all the Rockbrook magic I've heard so much about for the first time this summer! I always wanted to go to summer camp growing up in the southern Indiana-Louisville, Kentucky area (aka Kentuckiana, or if you're a real Hoosier, Indy-ucky lol) and while I wasn't able to do that, I was lucky to grow up with plenty of time in the woods, hiking, camping and playing in the creek. I love being outside, playing music, creating art and crafts, and learning new skills, so I'm happy to be somewhere that helps campers explore theses things too. For the past six-ish years I have been a floral designer, which meshes my love of flowers and growing things with creating art. I never knew what I was missing until I came to WNC for the first time in 2020, and now I am a *brand new* Brevard resident of about two months! As a photographer among other jobs around camp this summer, I am looking forward to capturing all the joy, fun, and new experiences campers get to have together in this beautiful place!
Fun Facts
A Surprising Thing About Me
I play a few instruments, and taught myself guitar, my current go-to
Favorite Quote
"Time is money; Money is power; Power is pizza; Pizza is knowledge." -April Ludgate
Favorite Movie
'Hocus Pocus' and 'Arsenic and Old Lace'
With an hour of free time, I like to...
Lately, watch a comfort tv show like my favorite Parks and Rec
Sing, Dance, or Both?
Sing! Especially harmonizing :)
Last Book I Read?
North Carolina Ghosts and Legends (a gem from the ReStore to get me acclimated here!)
Personal Interests
My dog & two cats, DIY, languages & etymology, growing things, being outside, sewing, arts & crafts, baking & cooking, all things sp00ky & Halloween!