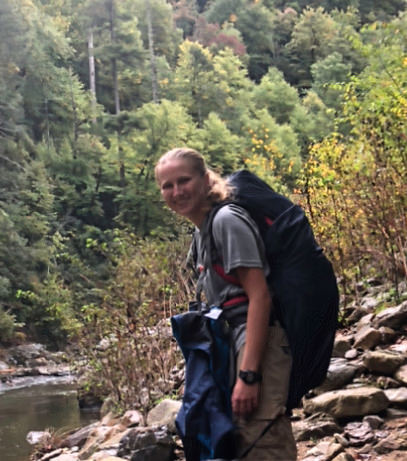 Sydney Kuczenski
I grew up in Piedmont NC bouncing between the mountains and the beach with a love for both. No matter the location I'm usually in the water, flipping over rocks to find crawdads or wading through tide pools finding hermit crabs. When I'm not splashing around you can usually find me with my nose in a book in a hammock, or out with my dog hiking! I'm super excited for my first year of adventure with the Rockbrook campers and staff and can't wait for many more years to come!
Fun Facts
A Surprising Thing About Me
I've section hiked a bit of the App trail and plan on thru-hiking it one day
Favorite Quote
"We will be restoring normality just as soon as we are sure what normal is"-The Hitchhikers Guide to the Galaxy
Favorite Movie
Kingsmen: Secret Service
With an hour of free time, I like to...
Spend time exploring with my pup
Sing, Dance, or Both?
I used to swing dance
Last Book I Read?
Red, White, and Royal Blue
Personal Interests
Reading, hiking, or snuggling my pup
Favorite Camp Food
I'm not picky!