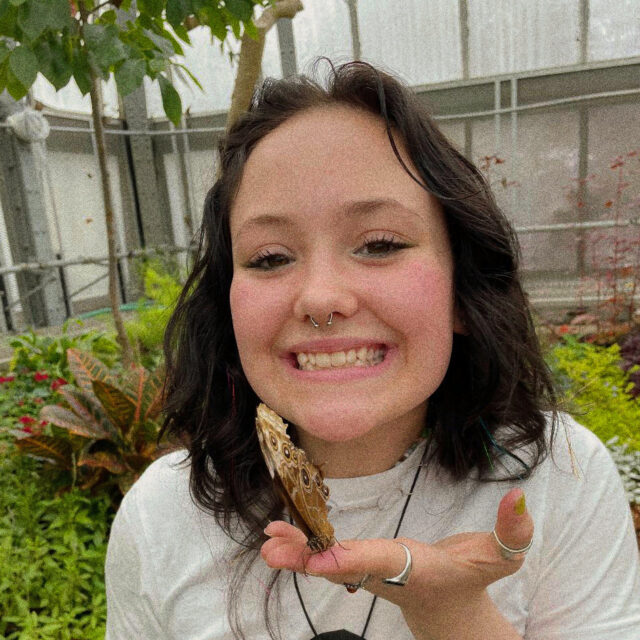 Seda-Harmony Feldman
Hello beautiful people! My name is Seda and I am so so so excited to work as a counselor at RBC this summer! Rockbrook is my safe haven of nature where we create the most amazing bonds with our peers and most importantly our campers! Some of my favorite things to do at camp are sit on the hill with my campers while reading and making friendship bracelets for each other! I am attending Ohio University in the fall for Social Work. At home in my free time you can find me playing with my two dogs Lola and Ginger, they are Basset Hound and Great Pyrenees mixes, and from two different litters! We rescued them both and their breeds make no sense but they are my best friends! You can also find me taking a hike in the woods with friends or roaming around target and buying things I definitely don't need. I can not wait to meet all of you and make so many memories this summer.
Fun Facts
A Surprising Thing About Me
I have lived in 9 houses!
Favorite Quote
"It is okay to live a life others don't understand
Favorite Movie
The Parent Trap
With an hour of free time, I like to...
Hammock!
Sing, Dance, or Both?
Sing WHILE dancing
Last Book I Read?
Educate
Personal Interests
anything in nature
Favorite Camp Food
tortellini or muffins:)