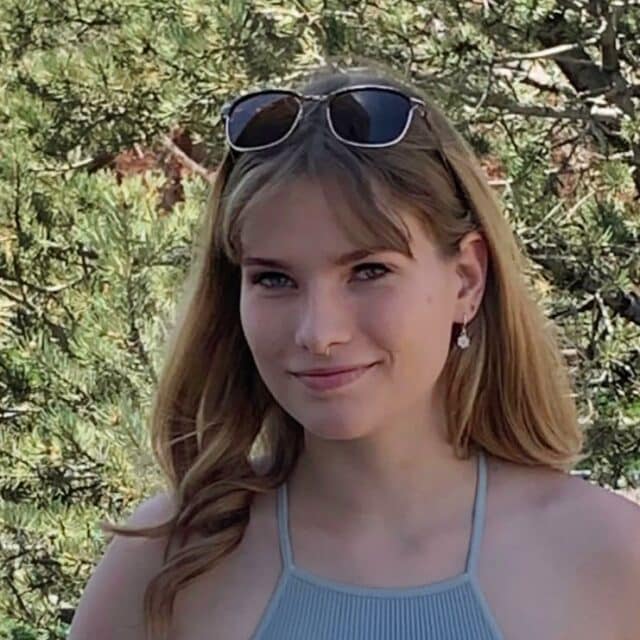 Sanders Green
Hi everyone! I'm from Houston, Texas, although now I'm living in Colorado Springs for college. I first went to camp as a mini-session junior, so I love seeing campers going to the same activities and playing in the same creeks that I did way back then. I wasn't able to return to camp the past two year, so I'm extra excited to be back! I especially miss the camp songs since I still get them stuck in my head all the time, but have no one to sing them with (the oat song gets stuck in my head particularly often for some reason 😂 ). See y'all at camp!
Fun Facts
A Surprising Thing About Me
I play rugby!
Favorite Quote
"The most regretful people on earth are those who felt the call to creative work, who felt their own creative power restive and uprising, and gave to it neither power nor time." - Mary Oliver
Favorite Movie
Fantastic Mr. Fox
With an hour of free time, I like to...
Listen to a podcast and start some sort of craft
Sing, Dance, or Both?
Both!
Last Book I Read?
Circe by Madeline Miller
Personal Interests
drawing, painting, beading, snowboarding, and many more
Favorite Camp Food
tomato soup and cheesy bread