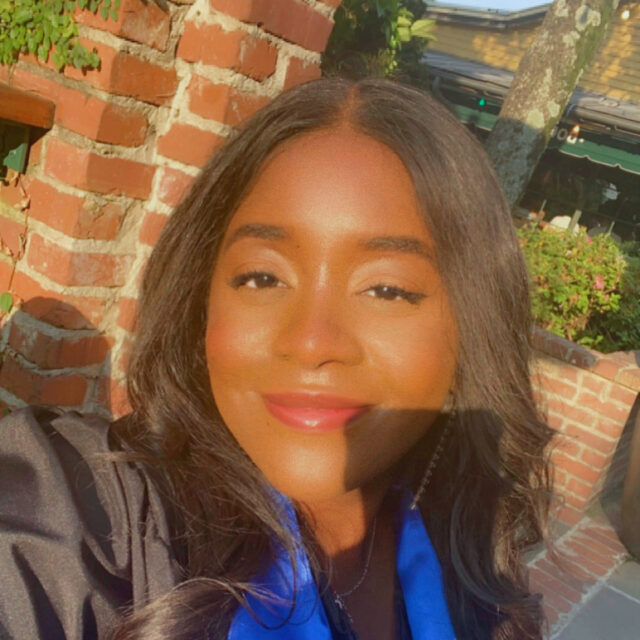 Mellie Laurore
Yoo Hoo!!! Hi everyone! I'm Mellie and I'm so excited to be joining the Rockbrook team this summer! I'm originally from Miami Florida, but I grew up in Stone Mountain Georgia! I recently graduated from Georgia State University with a degree in applied linguistics and a minor in Korean, so if you have any questions about languages, I'm your girl! This is my first time at a sleep-away camp, but I've heard so many positive things about Rockbrook, so I'm so excited to meet new people and make fun memories and experiences!
In my spare time, I love to listen to music, do word find puzzles, and play video games (I love the sims!) I also have a dog named Momo who just loves running around.
If you see me, please don't be afraid to say hi! I can't wait to breathe in the fresh mountain air with you all!!
Fun Facts
A Surprising Thing About Me
I have a huge stuffed animal collection!
Favorite Quote
"I AM THE CHOSEN!!" -CoryxKenshin
Favorite Movie
Anything Marvel! But if I had to choose, Spiderman: No Way Home!
With an hour of free time, I like to...
Do a diamond painting or Do some word find puzzles!
Sing, Dance, or Both?
Dance and Singing in the shower!!
Last Book I Read?
Diary of a Wimpy Kid
Personal Interests
I love all types of music, specifically K-pop and Pop! I also enjoy dancing!
Favorite Camp Food
Not sure yet, but I can't wait to try everything!