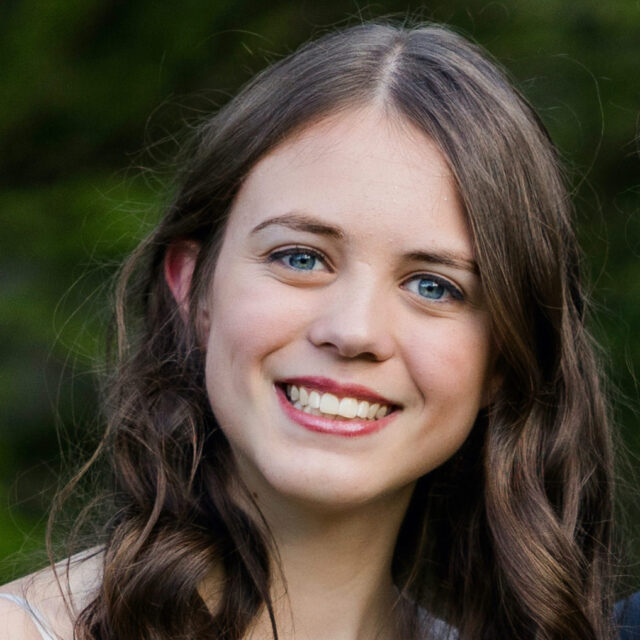 Mayson Drinkard
Hey all! I'm Mayson, and I'm going to be a CIT at camp this year! I've been going to camp since 2015, but I grew up hearing stories about Rockbrook, because my mom went for 8 years when she was younger! I'm so thankful that I get the chance to be back at camp this summer, and I can't wait! I live in Smyrna, Georgia, which is right outside of Atlanta. I'm going to be a senior in high school this fall, so I'm not quite sure what I plan to major in yet, or where I plan to go to college.
At camp, you can usually find me on the alpine tower, at the riflery or archery ranges, or on the hillside lodge porch making friendship bracelets! One of my favorite parts of camp is the community, because everyone is so friendly and welcoming! I can't wait to see what this summer has to offer! 🙂
Fun Facts
A Surprising Thing About Me
I have memorized 110+ digits of pi, the periodic table, and the US presidents!
Favorite Quote
"Happiness can be found even in the darkest of times, when one only remembers to turn on the light." - Albus Dumbledore, HPPOA
Favorite Movie
Any Harry Potter Movie!
With an hour of free time, I like to...
Relax and listen to music, go for a run, make friendship bracelets, etc.
Sing, Dance, or Both?
Sing
Last Book I Read?
Walden by Henry David Thoreau
Personal Interests
Cross Country and Track, playing video games, making bracelets, drawing, hanging out with friends, etc.
Favorite Camp Food
Pizza or the Chicken Po'Boys!