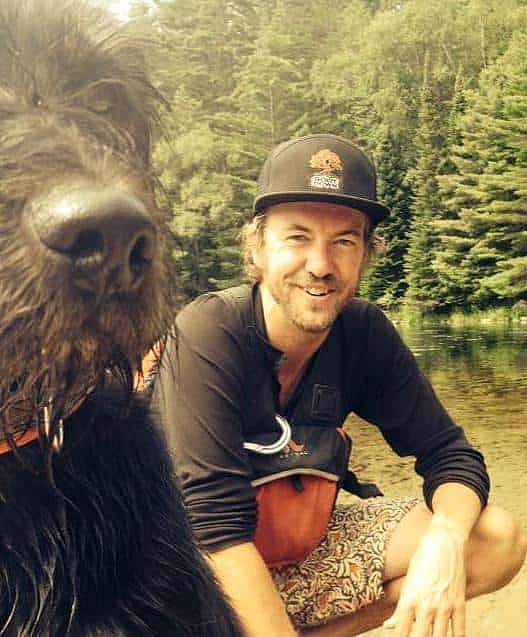 Lucas Newton
Hey everyone!  I am excited to be back at Rockbrook Camp for my 5th summer leading the adventure program!  I love empowering campers to try new experiences outside, whether it be on the rock face, zipline, river or local hiking trail.
I currently live in Brevard with my partner, 2 dogs and 5 chickens.  During my free time I enjoy listening to music, reading, cooking or getting out on the local river with my pup!  I have been leading outdoor trips in western North Carolina for 20 years and serve as an adjunct faculty in the Wilderness Leadership and Experiential Learning department at Brevard College when I am not at Rockbrook!
Fun Facts
A Surprising Thing About Me
I don't like chocolate!
Sing, Dance, or Both?
Dance!
Last Book I Read?
Mad Honey
Favorite Camp Food
Vegan Mac and Cheese