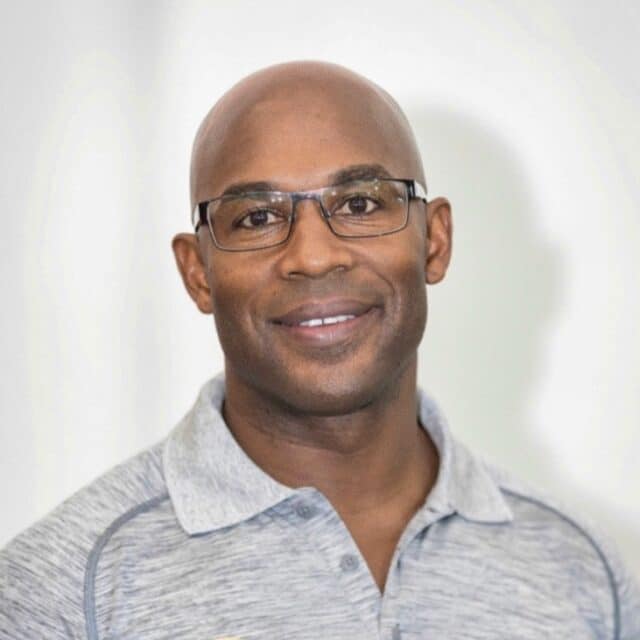 Leonard Nickerson
At an early age I developed a true passion for Tumbling which grew into a talent and skill that allowed me to win three all around gymnastics championships. When I saw that this was more than just a talent of mine, I acquired my coaching license under the United States Gymnastics Federation (USGF) which was the start of my career.
I had the privilege of traveling nationwide coaching and empowering athletes to accomplish their goals. In Texas, and now in North Carolina I continue to focus primarily on Advanced/Elite Tumbling and specialize with students who are struggling with mental blocks. I do this by empowering students through illustrations and instruction, while building their confidence and determination so as to overcome their fears. I focus on instruction and communication so that the student understands exactly what they are doing in their skills, this understanding allows them to overcome their fears and self-doubts so that their strength comes from within.
As a coach I want to empower our youth so that their strength and confidence can be regained especially after the effects the pandemic has had on their life's for the past two years.
I'm excited to be joining the Rockbrook team as I can see that their philosophy and mission corresponds with what I specialize in when it comes to helping our athletes and campers to allow their determination to overpower their fears.
Fun Facts
A Surprising Thing About Me
I love classic country music
Favorite Quote
People don't care how much you know until they know how much you care!
Favorite Movie
Groundhog Day
With an hour of free time, I like to...
Workout
Sing, Dance, or Both?
Dance and sometimes sing
Last Book I Read?
Enjoy Life Forever
Personal Interests
Working out, playing tennis, taking road trips
Favorite Camp Food
Hotdogs