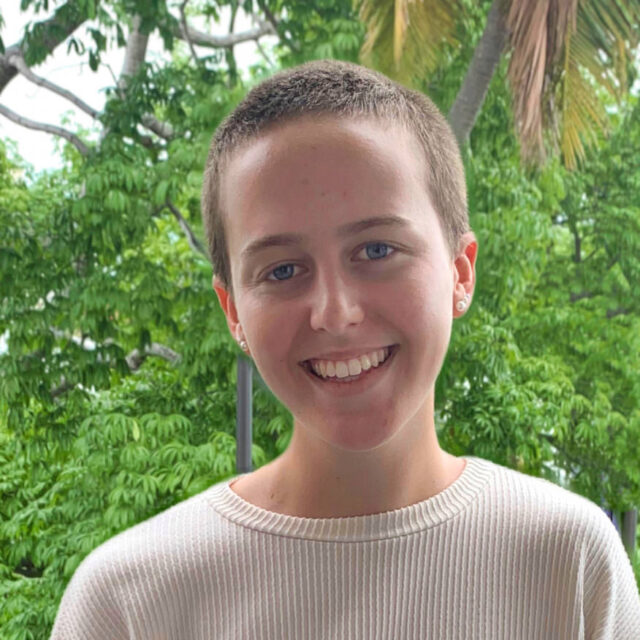 Lauren Hancock
Hello! I'm Lauren and I am so looking forward to being a cabin counselor this summer at Rockbrook! My older sister, Jackie was a counselor here when she went to college too in 2009, so I am excited to start a little family tradition! I grew up in the beautiful Florida Keys, so my summer camp experiences were typically day trips to Sombrero reef and week trips to Pigeon Key. I am very passionate about the water, which is why I am also going to be a lifeguard this summer at camp. Coming to the mountains is a little out of my comfort zone, but I am ready for a new experience!
I hope to learn more from my fellow counselors and campers! I love meeting new people from different places. The community at my university is so diverse, and everyone brings an equally important perspective to campus. I have the same attitude coming to Rockbrook this summer. If you have a dog, please show me pictures! I am definitely bringing pictures of my big fur baby, Gunner, whom I will miss dearly this summer!
Fun Facts
A Surprising Thing About Me
I donated all of my hair to Matter of Trust last October to clean oil spills!
With an hour of free time, I like to...
Crochet! I always have a few projects going on at the same time.
Sing, Dance, or Both?
Singing! Especially around the camp fire.
Personal Interests
Going to the beach with friends!
Favorite Camp Food
S'mores