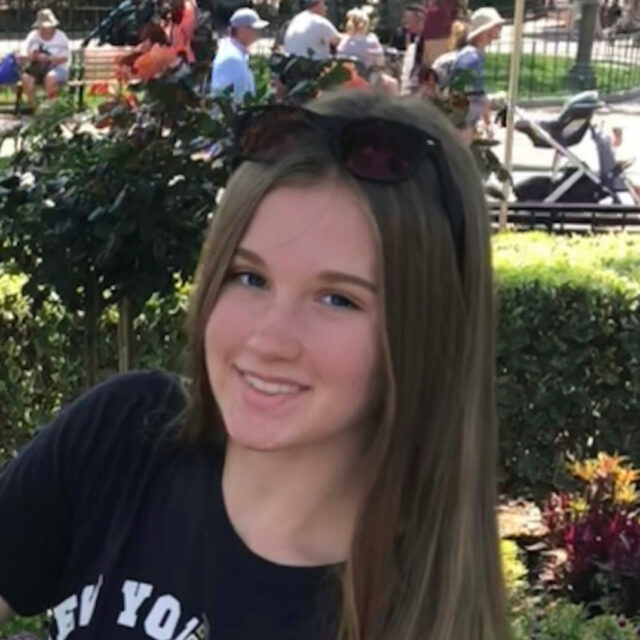 Lara Johst
Hi everyone! My name is Lara and this will be my very first year at camp since I will be traveling to camp from Germany. I have already seen many awesome pictures and memories from the previous camps, which is why I am beyond excited to finally experience camp life myself and to have an amazing summer with y'all!!
I am currently finishing school in Germany and I will be attending a university in October this year – but I don't know which one yet! Whenever I am not studying, I love to spend my free time at the gym, with friends or with horses.
So, you might have already guessed that I will be attending Rockbrook as a Horseback riding instructor this year! I am super excited to share my passion for horses with everyone that would like to spend some of their time at camp with the horses – and I am sure that we will gain some amazing memories and Horseback riding experiences! 🙂
Can't wait to finally meet everyone and to have the most amazing summer!!
Fun Facts
A Surprising Thing About Me
I spent a semester abroad in California in 2019!
Favorite Quote
"A journey of a thousand miles begins with a single step."
Favorite Movie
High School Musical
With an hour of free time, I like to...
relax with a good movie and some nice food
Sing, Dance, or Both?
Both!
Last Book I Read?
"Richard III" by Shakespeare for my English class
Personal Interests
Working out, horseback riding & spending time with my friends
Favorite Camp Food
I don't know yet, but I am looking forward to find out! :)