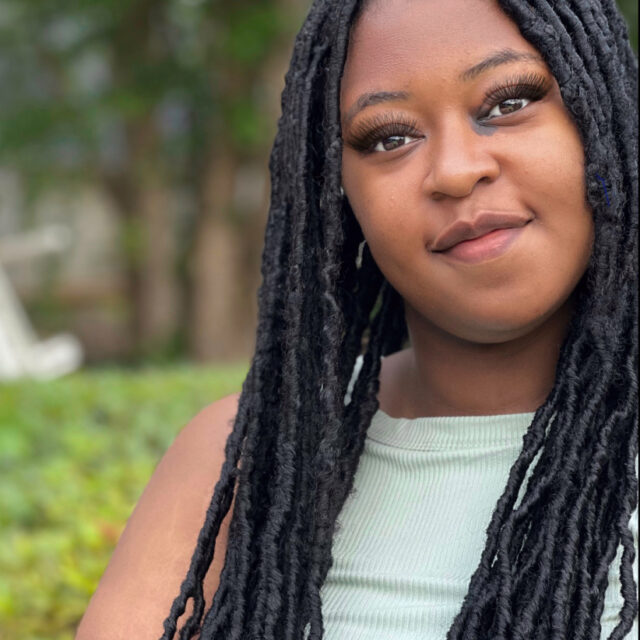 Jaelyn Wilson
Hey there! Hi there! It's me again, Jaelyn! 😄  I'm so excited to be back for my 3rd year!! I'm from Atlanta, GA and I recently graduated from Georgia State University. I have 3 siblings, an older sister and 2 younger brothers! I never went to sleep-away camp when I was younger so I think that really draws me back to Rockbrook every year. I typically teach needlecraft and the play so if you ever need me, I'll probably be on the back porch of Curosty or in the Hillside Lodge 😄  I'm so excited to meet new faces and see all the old! Can't wait to meet y'all! See you soon!
Fun Facts
A Surprising Thing About Me
I studied 4 different languages in my last semester of college!
Favorite Quote
Get better idols - Bailey Sarian
Favorite Movie
Shrek the Musical
With an hour of free time, I like to...
Read
Sing, Dance, or Both?
Both!!
Last Book I Read?
Midnight Sun - Stephanie Meyer
Personal Interests
Hanging out with friends, trying new restaurants, and currently job hunting🙃
Favorite Camp Food
Mac and cheese