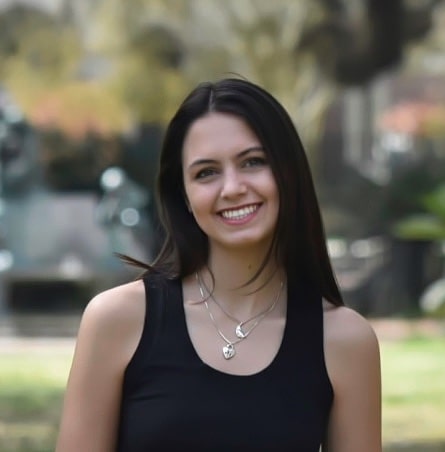 Grace Adams
Hey y'all! I'm Grace and I can't wait to be back at camp this year. I am originally from Memphis, Tennessee, but I spend most of my time at LSU in Baton Rouge and in New Orleans. My favorite parts of camp are climbing, running the trails, and meeting new people. Some of my favorite memories from camp include singing during meals, laughing with new friends, and all of the climbing and rafting trips I've taken. I can't wait to be back in Brevard and meet all of you! I hope you're excited, there's truly no place like Rockbrook!
Fun Facts
A Surprising Thing About Me
I'm moving to Spain this fall!
Favorite Quote
"Life Moves Pretty Fast. If You Don't Stop And Look Around Once In A While, You Could Miss It." -Ferris Bueller's Day Off
Favorite Movie
Dead Poet's Society or Captain Fantastic
With an hour of free time, I like to...
Go for a run!
Sing, Dance, or Both?
Both, I'm not good at either but I sure do try
Last Book I Read?
Talking to Strangers by Malcom Gladwell
Personal Interests
Running, Climbing, Hanging out with my dog and friends