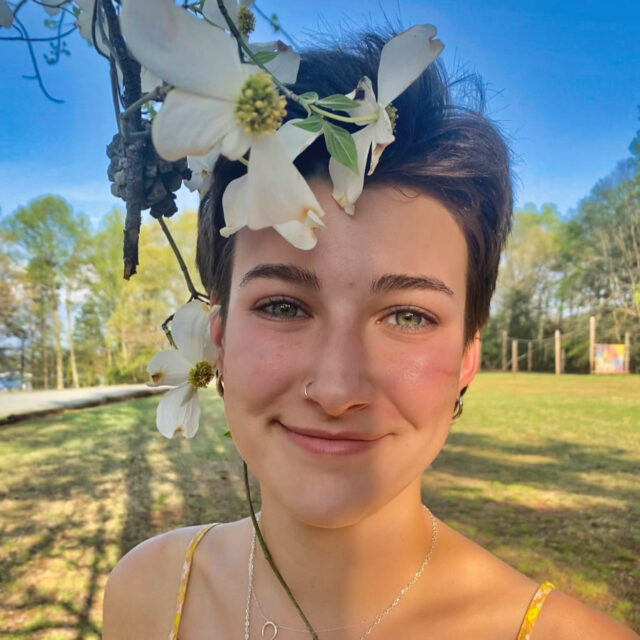 Eva Carter
Ephemerality is never more beautiful, more vitally necessary to growing up, than within the tree lined walls of Rockbrook. Many summers I have spent beneath these stars, laying with my back against this grass and mossy stone. I am grateful for my laughter to blend once more with the whispers of the running stream. I love this opportunity to build with those around me, who also seek friendship, mutual growth and encouragement, healthy risk taking, and finding peace within nature. I hope to cultivate new friendships, new memories, a better ways of seeing myself within the world that positions me to better love others the way they need and want.
Fun Facts
A Surprising Thing About Me
I shaved my head with my dad!
Favorite Quote
"The Earth speaks to all of us, and if we listen, we can understand." -Uncle Pomme, 'Castle in the Sky'
Favorite Movie
Princess Mononoke
With an hour of free time, I like to...
Spend time with my toes in the dirt
Sing, Dance, or Both?
Both!
Last Book I Read?
"Trying Not to Try" by Edward Slingerland
Personal Interests
Theater, Nature, Spirituality
Favorite Camp Food
Tamales!!!