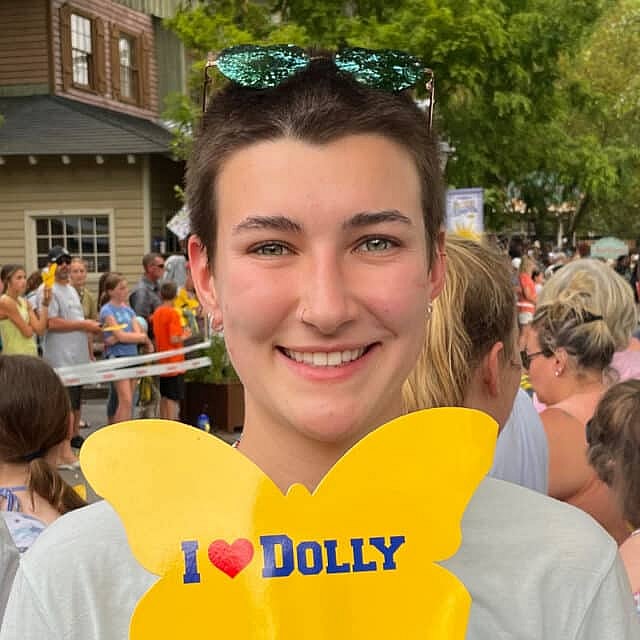 Eva Carter
Howdy Rockbrookers! My name is Eva and this will be my 15th year here in the heart of a wooded mountain. I'm so excited to be hanging out all summer long as the Middler Linehead! You can definitely find me channeling my inner Robin Hood down at the archery range or munching on muffins on the hill this summer. I hail from the good ole town of Brevard, NC, and I am a rising senior at Davidson College. Camp has always been a magical source of joyful song and endless laughter throughout my life, and I can't wait to spend time under the hemlock tree on Hikers' Rock making a fairy house or singing Oh I Was Born at the top of my lungs as I race down the slide. I can't wait to meet so many new friends this summer and reconnect with all the old ones too! Looking forward to walking with purpose across the hill to greet you all!!
Fun Facts
A Surprising Thing About Me
I can do a shockingly realistic chicken impression.
Favorite Quote
"I believe in kindness. Also in mischief. Also in singing, especially when singing is not necessarily prescribed." -Mary Oliver
Favorite Movie
Princess Mononoke
With an hour of free time, I like to...
Make as many limericks as possible
Sing, Dance, or Both?
BOTH!
Last Book I Read?
Braiding Sweetgrass
Personal Interests
Wading in creeks, finding shiny rocks, smelling pine sap
Favorite Camp Food
Tamales!!!!