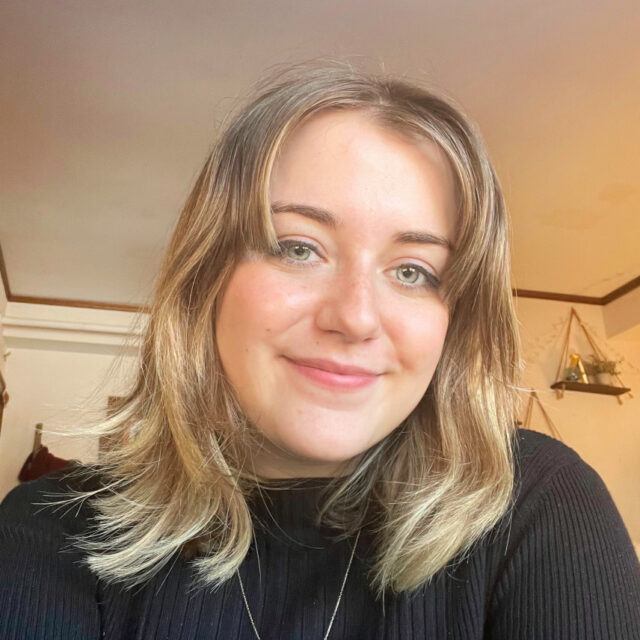 Emma Bunnell
Hi! I'm so excited to be back at camp this summer! Being on staff at Rockbrook is one of my favorite things. I love being outdoors and so connected with nature, learning new crafts, and hiking to Castle Rock! You can find me sitting on the hill reading or crocheting on a nice day, hanging out with my kiddos in my cabin, or by the lake. Some fun facts about me are that I graduated High School in Belgium, I love Billie Eilish, and I go by both Emma and ET!
Fun Facts
A Surprising Thing About Me
I've lived on three continents!
Favorite Movie
Ferris Bueller's Day Off
With an hour of free time, I like to...
Rock Climb, Workout, or Crochet!
Sing, Dance, or Both?
Sing
Personal Interests
Rock Climbing, Hiking, Working out, Fiber Arts
Favorite Camp Food
Mac N Cheese!