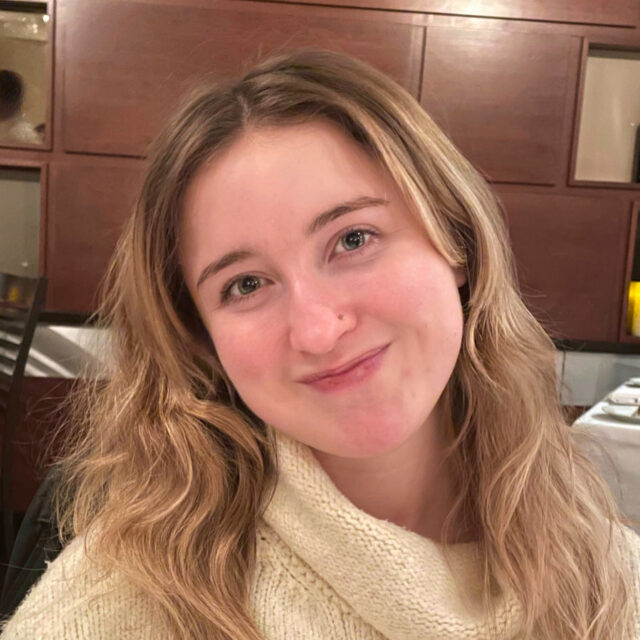 Ellsworth Sullivan
Hey there! I'm so excited to be returning to camp this year! I love all things theatre: acting, singing, dancing, playwriting, stage combat, and more. Some of my other hobbies include yoga, baking, and reading! Crocs are my shoe of choice at camp, and my favorite part of the day is evening program. My favorite thing about camp, without a doubt, is the community. I have always appreciated how much excitement the staff has for all things camp, and how welcome you feel as soon as you drive up the hill. You can usually find me on the porch of the Lakeview Lodge, in Curosty, or in the cabin playing cards. I can't wait to show my campers all of my favorite spots, sing as loudly as we can in the dining hall, and spend lots of time together on cabin days! I am counting down the days until I can be back in the heart of the wooded mountain surrounded by nature and everyone's smiling faces.
Fun Facts
A Surprising Thing About Me
I have written and directed a one act play!
Favorite Quote
"You are strong, you're a Kelly Clarkson song, you've got this!" -JVN
Favorite Movie
La La Land or Inception
With an hour of free time, I like to...
Take a long walk with a friend or sit down with a good book
Sing, Dance, or Both?
Both, for sure!
Last Book I Read?
The Color Purple
Personal Interests
Theatre!
Favorite Camp Food
Tamales and muffins!