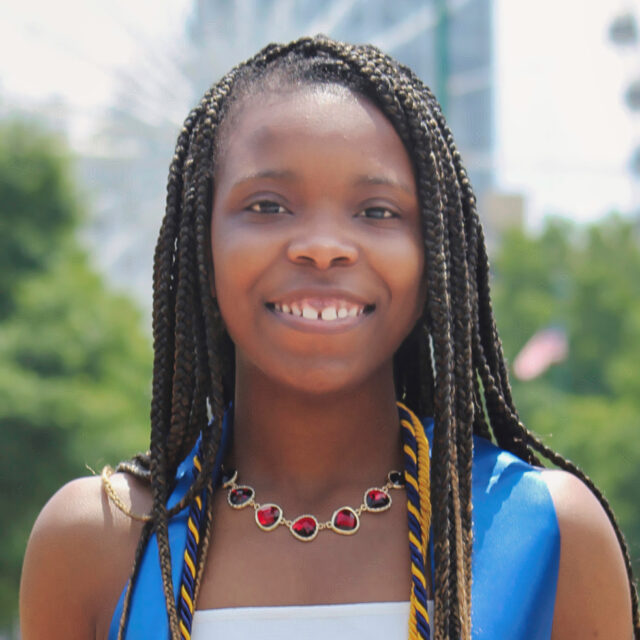 Devi Perkins
Hi, I'm Devi, and I am very excited to be joining the Rockbrook family! Growing up, I have always wanted to go to a sleep-away camp, but coming from a single-parent household made that hard. I am looking forward to meeting our campers and making new friends throughout the summer. I have lived in the city for most of my life, so this will be a new experience for me. I am a little nervous, but I have heard so many lovely stories of all the fun that can be had at camp, so I am really looking forward to it!
I recently graduated from Georgia State University, but the fact that I am finished with the school hasn't fully hit me yet (haha). I love to experience new things, such as food or places, and it's even better when I get to share those things with friends. I usually spend my free time reading, writing, trying to learn new things, or playing with my dogs. I can't wait to meet everyone at camp and make lasting memories!
Fun Facts
A Surprising Thing About Me
I studied Korean for 4 years
Favorite Quote
"Help will always be given at Hogwarts to those who ask for it" Albus Dumbledor
With an hour of free time, I like to...
Read or Nap
Last Book I Read?
Harry Potter and the Deathly Hallows (I just re-read the series)
Personal Interests
I am practicing photography and collect squishmellows