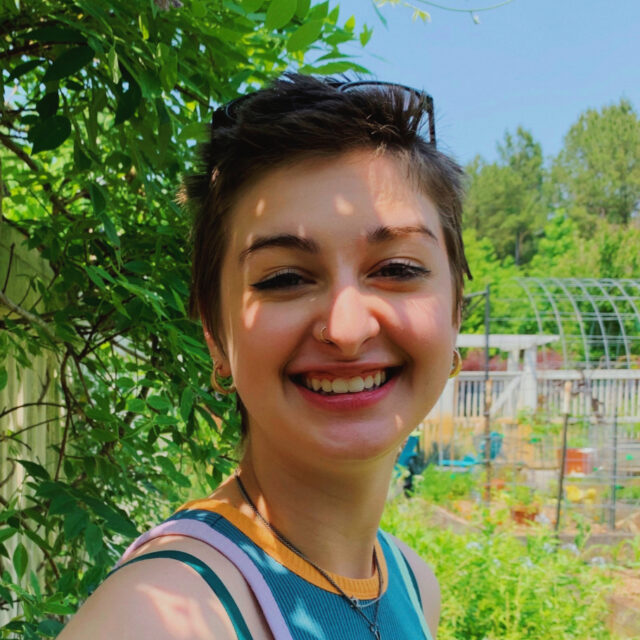 Clara Miller
Hey there, hi there! My name is Clara, and I'm so excited to be returning to RBC this summer! I'm from Athens, GA, but I attend Macalester College in Saint Paul, MN. Go Scots! North Carolina summers are so special to me, and I can't wait to experience another one with some fantastic campers. Plus, it'll be nice to get away from that Minnesota cold! I've loved Rockbrook since I started attending as a camper in middle school and kept coming back year after year. I now love having the opportunity to give other young people the same magical experience I had. I can't wait to be back in the heart of the wooded mountain eating muffins, making bracelets, and hanging out with our awesome campers, counselors, and staff!
Fun Facts
Favorite Quote
"Yonder the long horizon lies, and there by night and day/ The old ships draw to home again, the young ships sail away/ And come I may, but go I must, and, if men ask you why/ You may put the blame on the stars and the sun and the white road and the sky." - Gerald Gould
Favorite Movie
Little Miss Sunshine or Dune (2021)
With an hour of free time, I like to...
Listen to music or spend time with my friends
Sing, Dance, or Both?
Sing!
Last Book I Read?
Graceland, At Last: Notes on Hope and Heartache from the American South by Margaret Renkl
Personal Interests
Cooking, writing, music, traveling (and making friendship bracelets, obviously)
Favorite Camp Food
Tomato Soup and Cheesy Bread