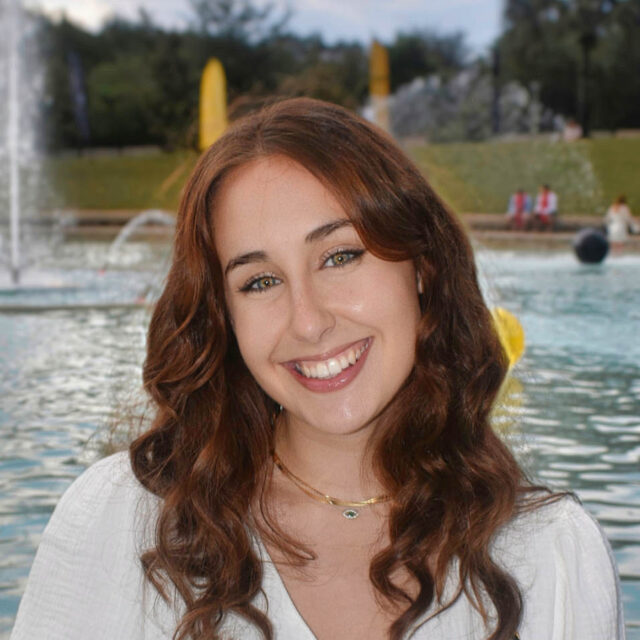 Christiana Ricci
Hi! My name is Christiana Ricci, but I go by "Chris." I am 22 and I grew up in North Palm Beach, Florida with my parents and two older brothers. Life at camp is so appealing to me because I'd love to be fully immersed in nature while doing fun activities and making friends. I am over the moon excited to be a cabin counselor, and I cannot wait to be a friend, role model and "bigger sister" figure to the campers. I've never had a sister so the sisterhood and tradition Rockbrook embodies fills my heart. I hope to bring my hard work, humor and positive vibes to camp this summer. After camp, I plan to attend law school and pursue my dreams of being a family attorney.
Fun Facts
A Surprising Thing About Me
I've hiked the Machu Picchu mountain!
Favorite Quote
"You can have a wonky nose and a crooked mouth and a double chin and stick-out teeth, but if you have good thoughts it will shine out of your face like sunbeams and you will always look lovely." - Roald Dahl
Favorite Movie
Good Will Hunting
With an hour of free time, I like to...
read, ride horses or sleep
Sing, Dance, or Both?
dance!
Last Book I Read?
A Little Life
Personal Interests
working out, horseback riding and snorkeling
Favorite Camp Food
muffins