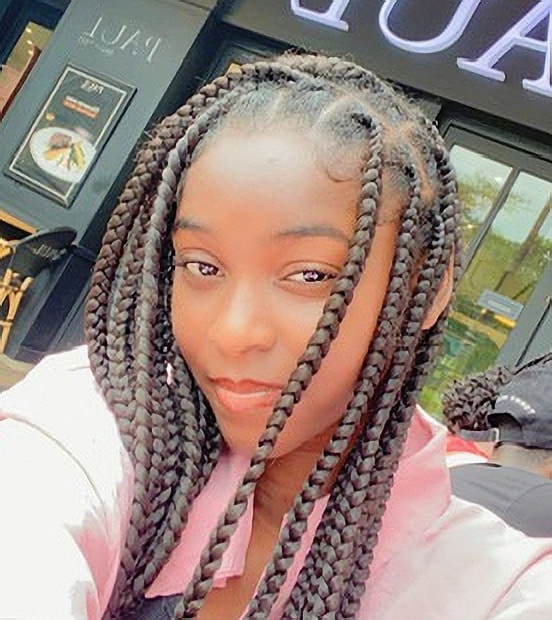 Christella Nso
Hi I'm Christella but I go by Mimi. I grew up in a small town, called Bitam, which is in Gabon. I speak three, but I would say four languages first. One is French, second Fang a little bit of my mom's language, and English. When I came to America I was excited because I came to see my mama. So how I know about RockBrook is one of my sisters went there and she told me a lot about it, and that I should go. At first I was scared to go, but then she told me that I'm going to have a lot of fun and it's a really nice camp. The first time I went there, I was very shy since it was my first time going to sleep away camp. I was like oh no there's so many people there!  But by days and days I got used to it and I just had the best time of my life there. And I am so grateful that I went to Rockbrook.
Fun Facts
A Surprising Thing About Me
When I'm sick or worried, I learn vocabulary from a language I know nothing about. It's exciting because it's all new and it allows me to distract myself from whatever is going on.
With an hour of free time, I like to...
Read a book or listen to music
Sing, Dance, or Both?
Both
Last Book I Read?
Upside down
Personal Interests
Swimming, painting, dancing, writing songs, and photography.
Favorite Camp Food
Tamales