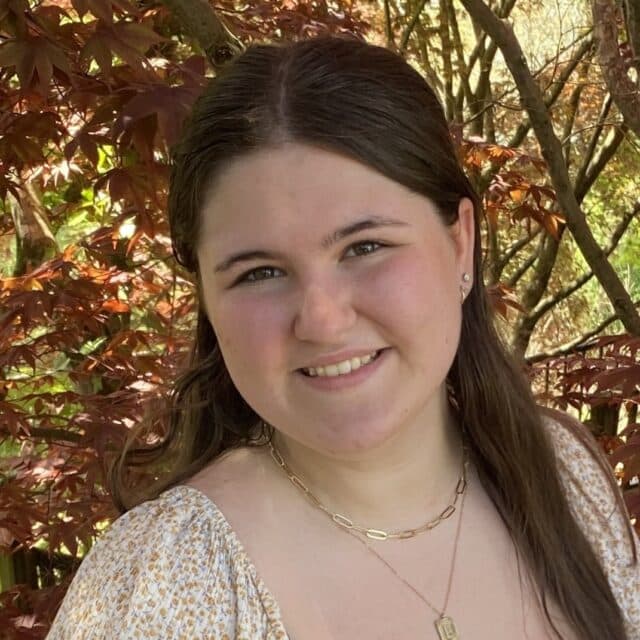 Bella Myers
Hello! I'm Bella and I LOVE CAMP! I've grown up going to the beach every summer and moved right next to it ten years ago, but Rockbrook showed me the beauty of the mountains and easily converted me! I love reading on the hill, chilling by the lake, and even the trek up from lower pottery. I'm a try new things and worry about perfection later kind of person and my favorite thing about RBC is it's the same way! I want to continue to bring that energy to camp each day, and get my hands dirty, try new things, and have fun outside this summer!!
Fun Facts
A Surprising Thing About Me
I don't like sushi! Or pickles!
Favorite Quote
"Imperfection is beauty, madness is genius and it's better to be absolutely ridiculous than absolutely boring." - Marilyn Monroe
With an hour of free time, I like to...
relax with snacks and a show
Sing, Dance, or Both?
Both!
Last Book I Read?
Red, White & Royal Blue
Personal Interests
reading, anything crafty, and games!
Favorite Camp Food
Tamales